From 18 to 20 May 2019, the Babeș-Bolyai University of Cluj hosted the Warsaw-based European Network of Remembrance and Solidarity conference, this time entitled Cultural Pluralism and Identity in European Politics after 1945.
Among the German, Romanian, Ukrainian, British, Polish, French and Hungarian speakers, Balázs Balogh, Director General of the Research Centre for the Humanities and Director of the Institute of Ethnography of the RCH, analysed the roots and transformation of the Kalotaszeg identity in his English-language presentation, while Balázs Ablonczy, Senior Research Fellow and Head of Department of the Institute of History of the RCH, spoke about the construcion of the Transylvania cult in Hungary and its actors.
---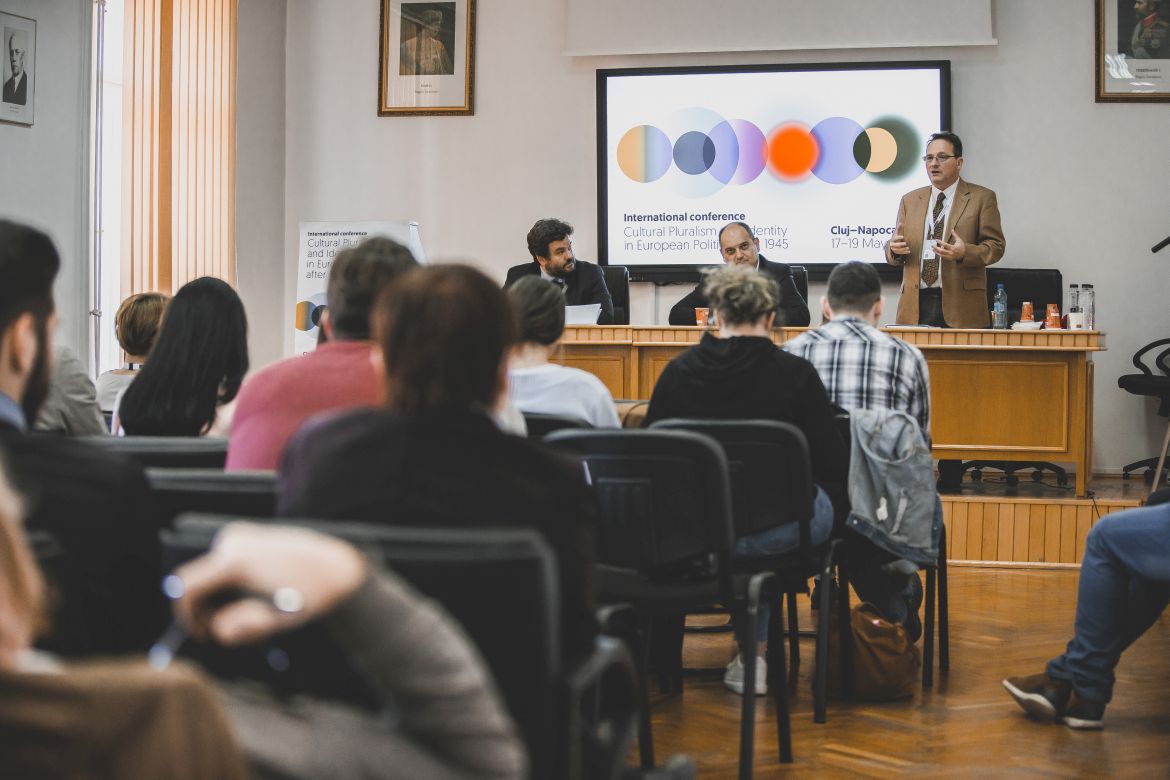 The presentations were followed by a debate with a good number of inspiring contributions.
The conference programme is available here.