Due to high adult mortality and the custom of remarriage, stepfamilies were a common phenomenon in pre-industrial Europe. Focusing on East Central Europe, a neglected area of Western historiography, this book draws essential comparisons in terms of remarriage patterns and stepfamily life between East Central Europe and Northwestern Europe.
How did the specific economic, military-political, legal, religious, and cultural profile of the region affect remarriage patterns and stepfamily types? How did the greater propensity of widowed parents to remarry in some of the East Central European communities compared to Western ones shape the children's lives? And how did the routine divorce before Orthodox courts by ordinary men and women shape relationships among children and adults belonging to blended families?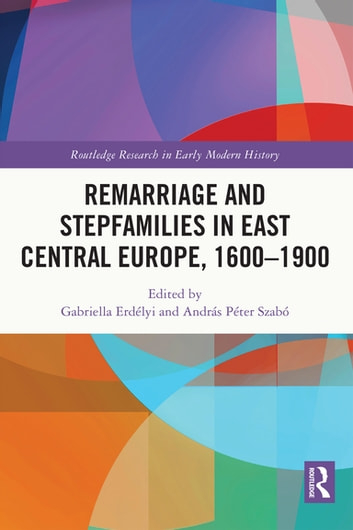 By drawing on quantitative as well as qualitative approaches, the book offers an historical demographical narrative of the frequency of stepfamilies in a comparative framework, and also assesses the impact of stepparents on the mortality and career prospects of their stepchildren. The ethnic and religious diversity of East Central Europe also allows for distinctions and comparisons to be made within the region.
Remarriage and Stepfamilies in East Central Europe, 1600-1900 will appeal to researchers and students alike interested in the history of family, marriage, and society in East Central Europe.