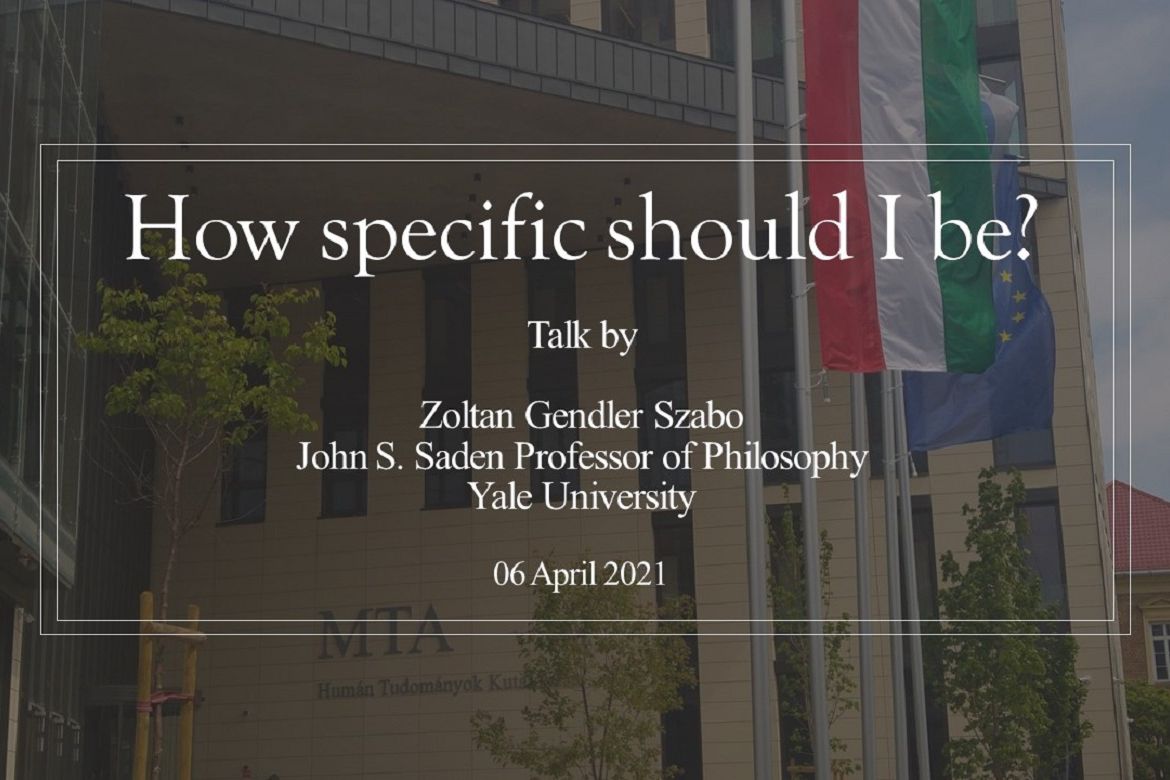 Details

By

Bölcsészettudományi Kutatóközpont

Bölcsészettudományi Kutatóközpont
The Institute of Philosophy, RCH, cordially invites you to the upcoming online talk: Zoltán Gendler Szabó (YALE) How specific should I be?
Abstract:

You can't normally utter 'I like that car' out of the blue when there is no car around. The standard view in philosophy of language is that this is because the sentence fails to express a specific proposition in such a context, and hence, there is nothing specific you can say in uttering it. On the other hand, if you point at a car nearby your utterance is unproblematic: it is true or false depending on whether you like the car you pointed at.