Bringing down the Iron Curtain: Paradigmatic changes in research on the Bronze Age in Central and Eastern Europe? presents the researches of scholars of different generations from twelve countries (Hungary, Romania, Czech Republic, Slovakia, Serbia, Croatia, Ukraine, United Kingdom, Germany, USA, Canada, Austria) who participated in a session of the same title at the 20th Meeting of the European Association of Archaeologists in Istanbul, 2014. The papers addressed the question of change in the approaches to Bronze Age research in the Central and Eastern European countries from different points of view.
---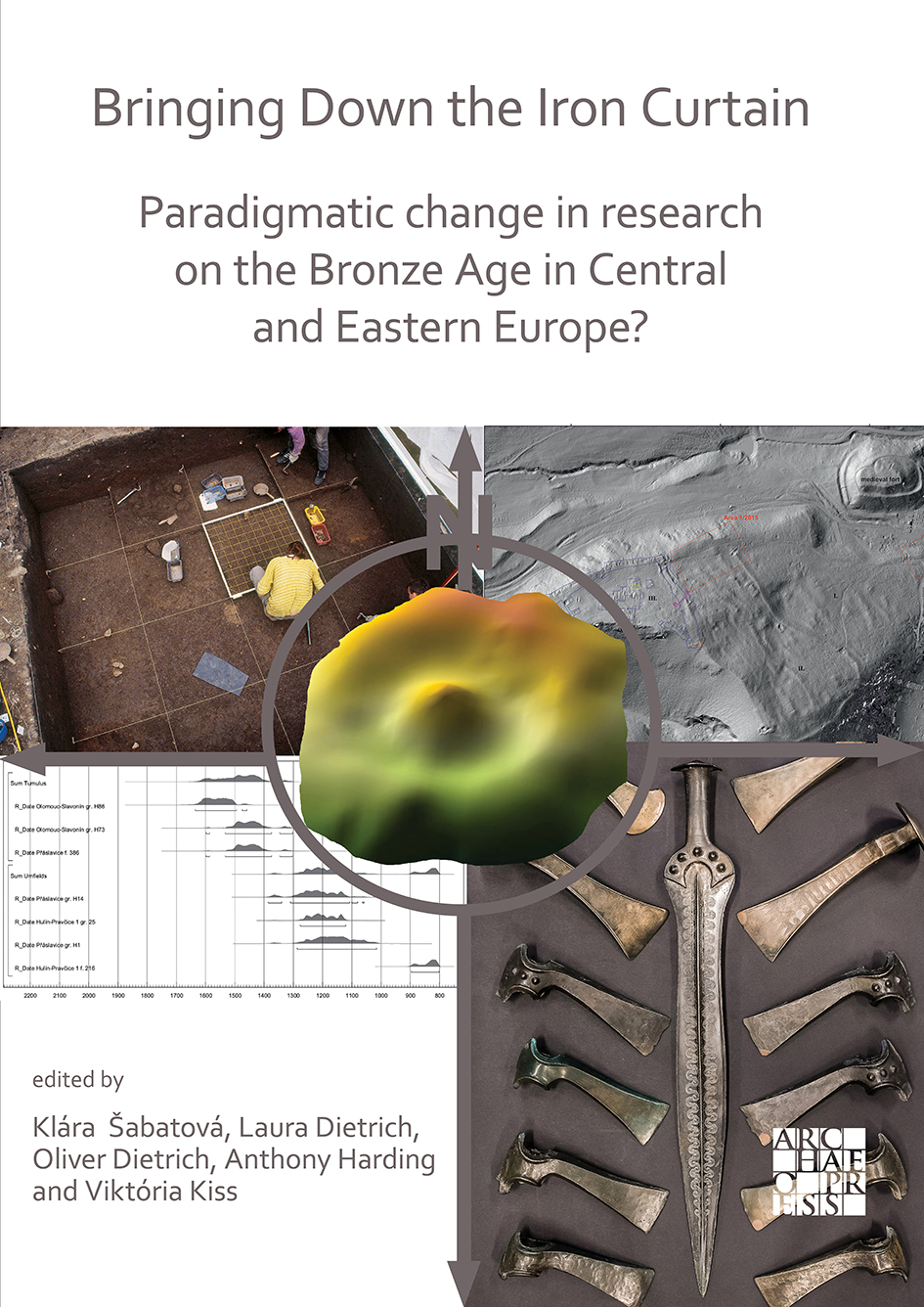 It has been a quarter of a century since the fall of communism in Central and Eastern Europe and the opening up of these areas to the West. With this process, archaeology saw a large influx of new projects and ideas. Bilateral contacts, Europe-wide circulation of scholars and access to research literature has fueled the transformation processes. This volume is the first study which relates these issues specifically to Bronze Age Archaeology. The contributions discuss not only theoretical issues, but also current developments in all aspects of archaeological practice.
Following an introduction by editors Klára Šabatová, Laura Dietrich, Oliver Dietrich, Anthony Harding and Viktória Kiss, the first part of the volume contains nine studies. In these we can read about the analysis of the first Bronze Age lead isotope data in Hungary, about new aspects of research on ceramic styles and bronze art, rescue and design research, and the development of research methodological issues. In the second part, four studies present changes in the pre- and post-1989 research situation.
Viktória Kiss participated in the editing of the section and the volume, and they represented the Institute of Archeology with their joint study with Gabriella Kulcsár.