From July 31 to August 4, 2023, the Colburn School in Los Angeles hosted the 50th anniversary conference of the International Kodály Society. Two members of the Institute for Musicology of the HUN-REN RCH, Anna Dalos and János Sipos, participated in the event.
In the symposium Golden Anniversary: Connecting Humanity Through Music nearly one hundred speakers spoke about Zoltán Kodály's music pedagogical method and its modern applications all over the world.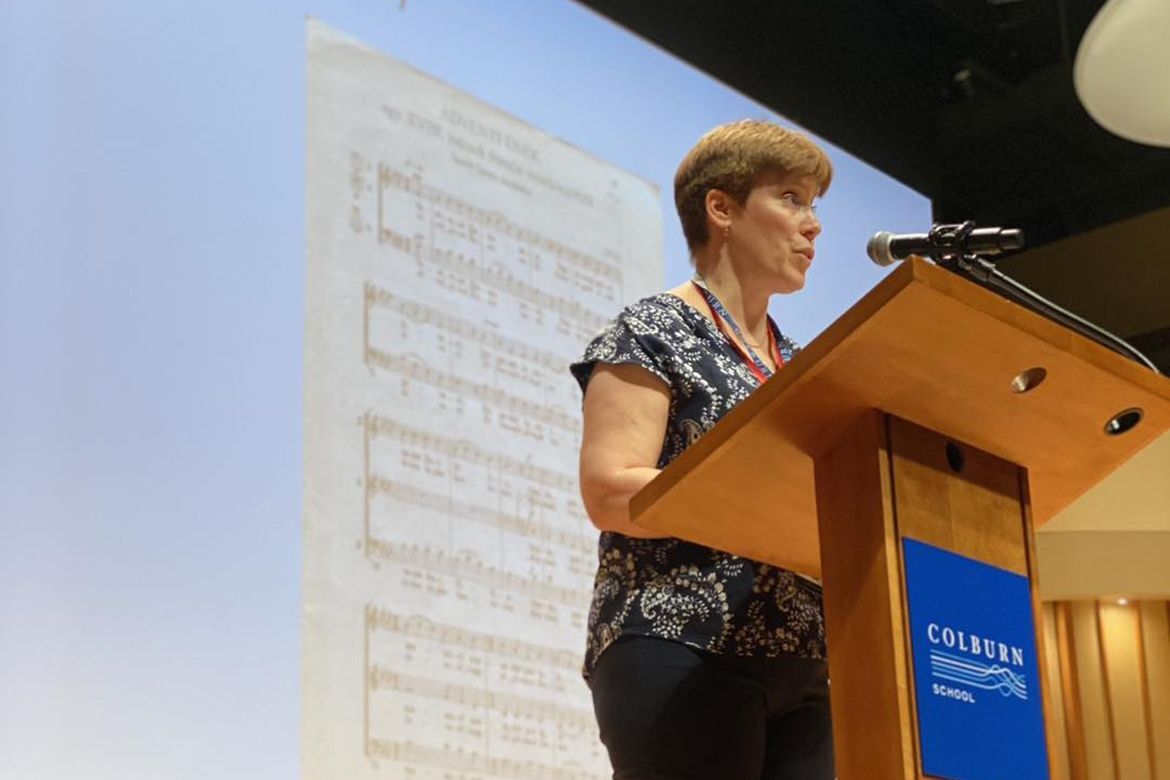 Anna Dalos' lecture. Photo by IKS Symposium 2023 Facebook
Anna Dalos, Reserch Professor at the Institute for Musicology gave a keynote lecture: Zoltán Kodály's Humanism on 2 August 2023. With an analysis of the Hungarian Folk Music series, largely composed in the 1920s and 1930s, she sought to answer the question of what human gestures, feelings and tragedies aroused the interest of the folk music researcher and composer Kodály and inspired his compassion for the peasantry.
János Sipos, retired Senior Research Fellow of the Institute of Musicology, participated in the symposium as one of the founding members of the László Vikár Forum. The topic of his lecture was Béla Bartók's 1936 folk music collecting journey to Turkey, during which he found the 8-syllable parlando, isometric Turkish melodies to be essentially identical to the corresponding Hungarian melodies. These tunes belong to the so-called Hungarian psalmody style of melodies later expanded by László Dobszay and Janka Szendrei.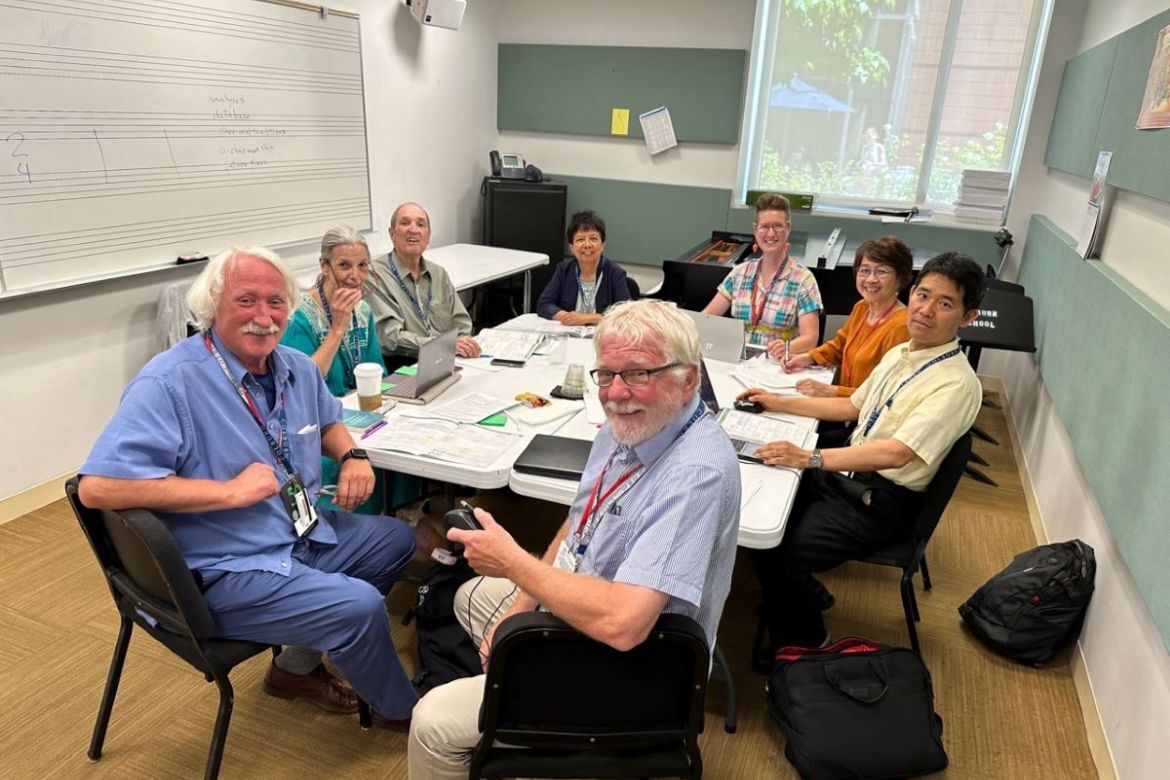 László Vikár Forum
During his work in Turkey between 1987 and 1993, János Sipos discovered that Turkish parallels can be found for almost every melody of this extended style. In his lecture, he explored the concept of the "style", which is useful in folk music analysis and classification.
More information: https://www.ikssymposium2023.org/